All-New Jeep Avenger, the brand's first-ever battery electric vehicle (BEV), is unveiled to the European press.
Designed and built in Europe, it embodies brand DNA and perfectly fit the needs of European customers, thanks to its unique combination of capability, style, functionality, and technology.
Avenger is very compact outside, but incredibly roomy inside, with flexibility and space for people and gear. Dynamic and easy to handle at the same time.
Very capable, technologically advanced, and safe, with hands-on automated driving capability, it is a perfect vehicle for both off-road and city life.
A pure expression of "concentrated Freedom", it is the first front-wheel drive Jeep vehicle equipped standard with Selec-Terrain® and Hill Descent Control, which, together with the improved ground clearance and angles, make it a vehicle with unexpected off-road capability.
New electric powertrain combines unique 400-volt electric motor to offer a stress-free range of up to 400 km WLTP and up to 550 km in city driving.
Its fast-charging capability makes you get your daily dose of energy, 30 kilometers, in just 3 minutes.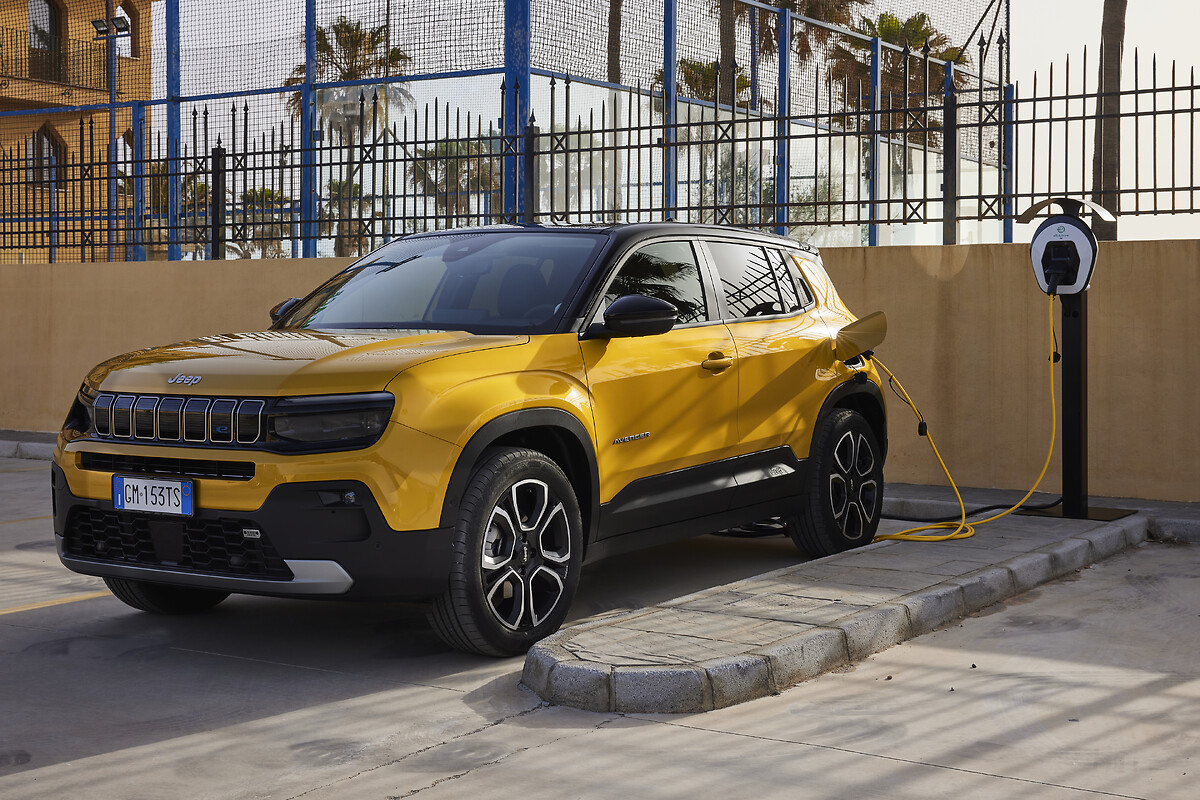 The full electric Jeep Avenger makes its debut on the European roads.
Introducing the all-new fully electric Jeep Avenger, Eric Laforge, Head of Jeep Brand in Europe, said: "Avenger is the right choice for those looking for a compact, robust, and "cool" car which offers state-of-the-art technology, space and comfort while delivering lots of fun. Ideal for commuting as well as for going on vacation, for shopping, for trailing, for clubbing and for sharing. With Avenger you can do anything and go anywhere".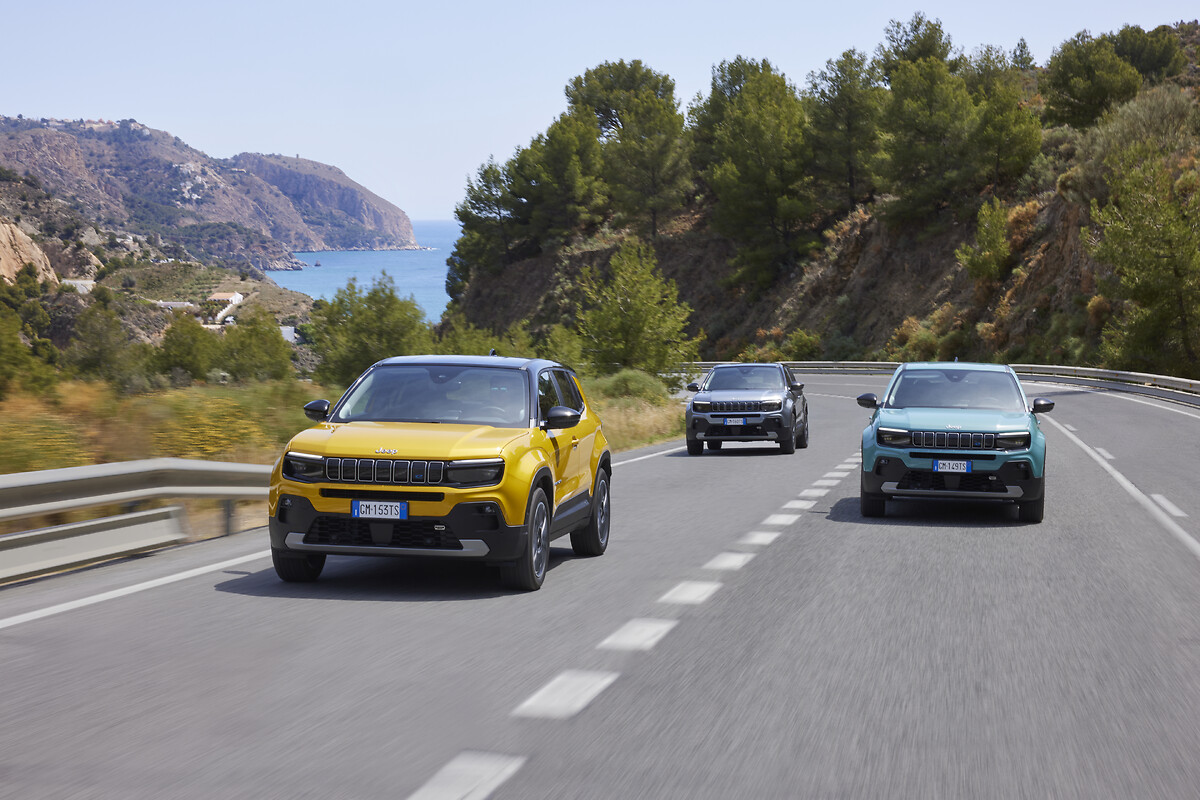 The introduction of the Jeep Avenger in Europe marks the beginning of the next phase of the electrification of the Jeep brand – the BEV wave – that will see four fully-electric vehicles hit the market by 2025. By the end of 2030, the Jeep brand's European sales will be 100% pure electric. This is how Jeep will support Stellantis net-zero carbon goals.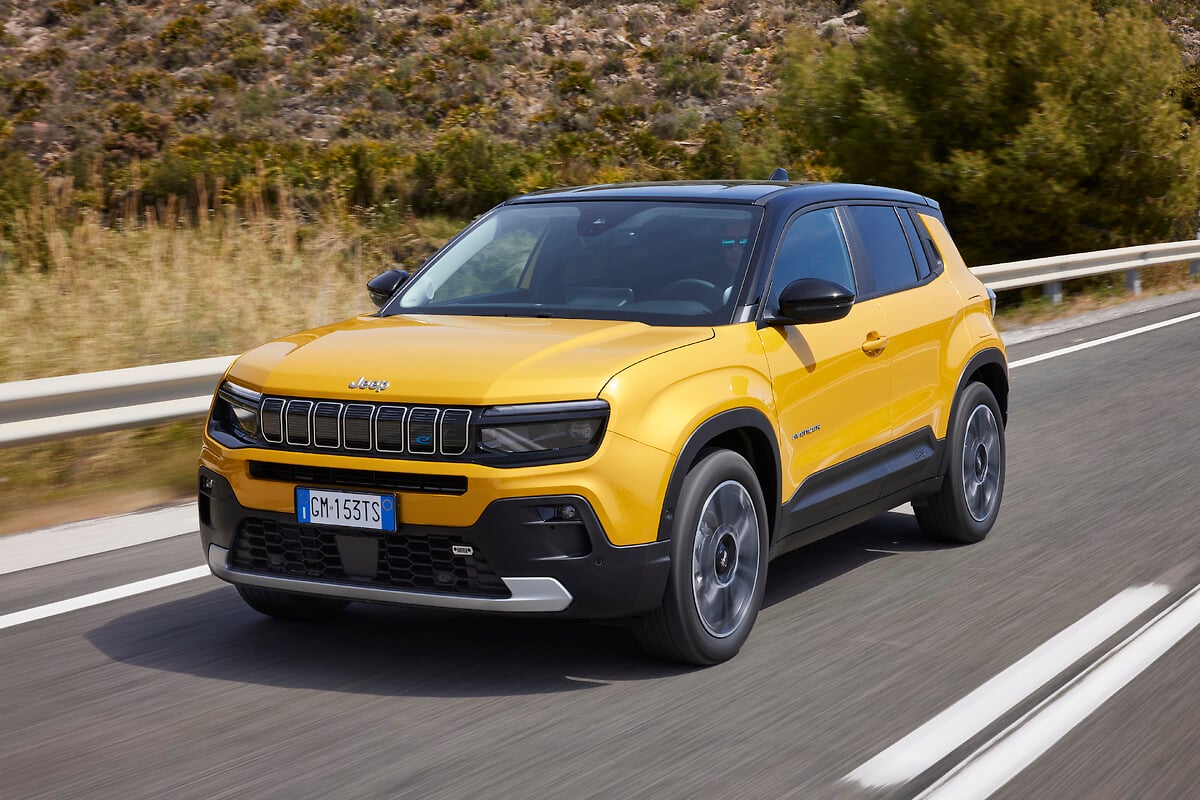 A successful journey highlighted by customers and media recognition
Revealed at the 2022 Paris Motor Show, the Jeep Avenger has already been acclaimed by both customers and industry experts. Even before the first vehicles have been delivered to customers in Europe, the all-new fully electric Jeep Avenger has attracted media recognition by being named Car of the Year 2023 and Best Family SUV in the 2023 Women's World Car of the Year (WWCOTY) awards among others.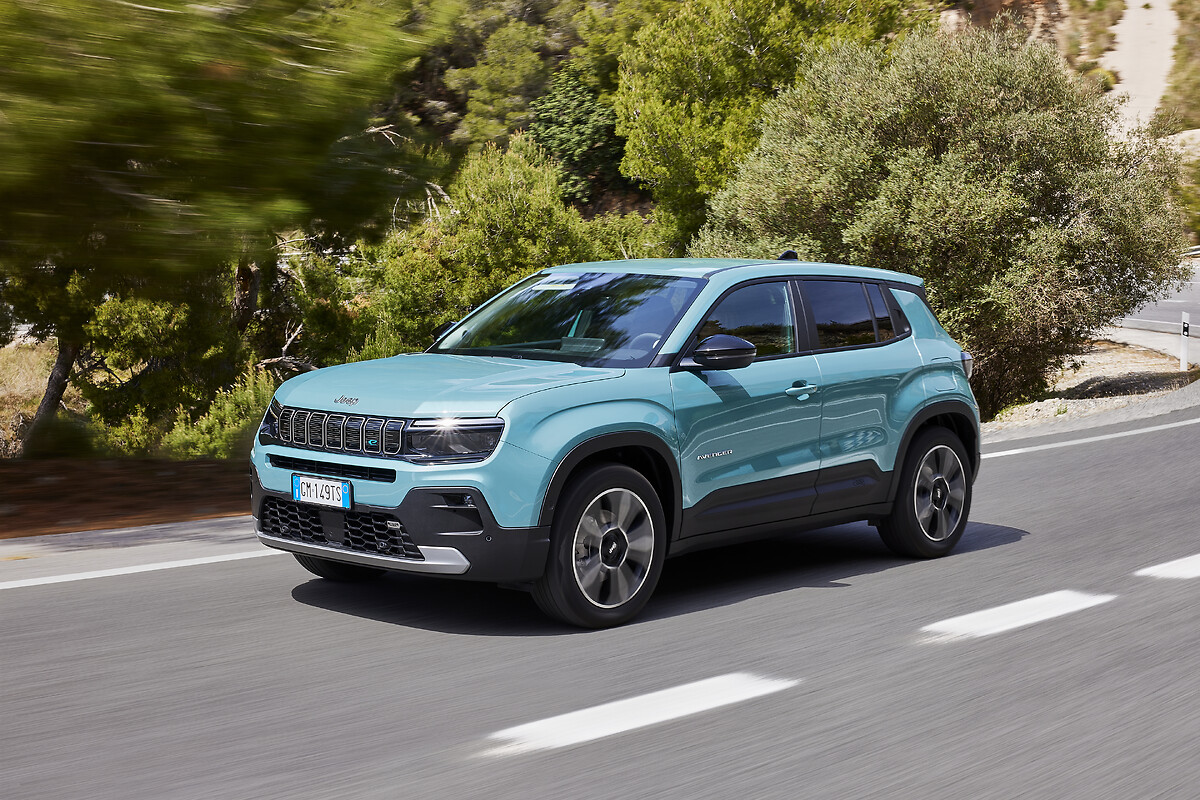 Aspects such as safety, quality, price, design, ease of driving, benefits and environmental footprint are considered by jurors when casting their votes. The Avenger standed out with its bold design, excellent off-road capability, and for being "a commitment to the future that customers will appreciate".
A successful journey also highlighted by customers interest: 20.000 units have been sold since the opening of orders for the 1st Edition on Dec 1, 2022 and then the full lineup on Jan 11th, 2023.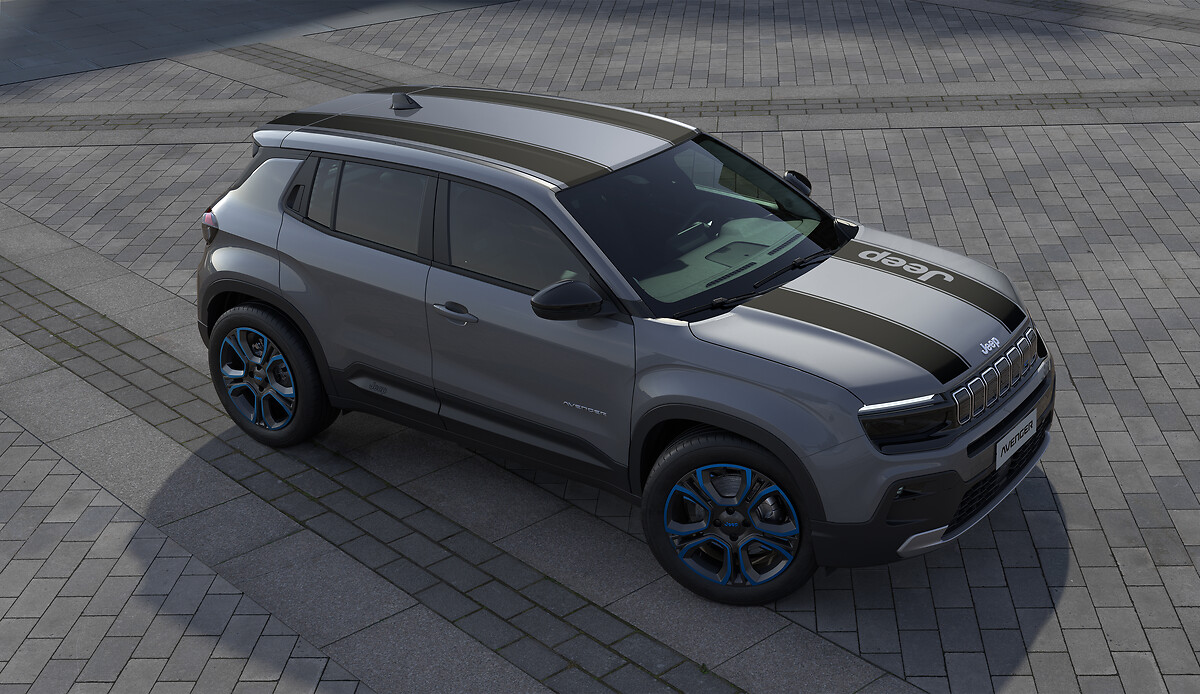 Developed with the specific needs of European customers in mind
Designed and produced as a Jeep vehicle from day one, the Avenger packs the Jeep DNA into a compact SUV with a unique combination of capability, style, functionality, and technology. Avenger is completely manufactured in Europe and has been designed to perfectly fit the needs of European customers with features including: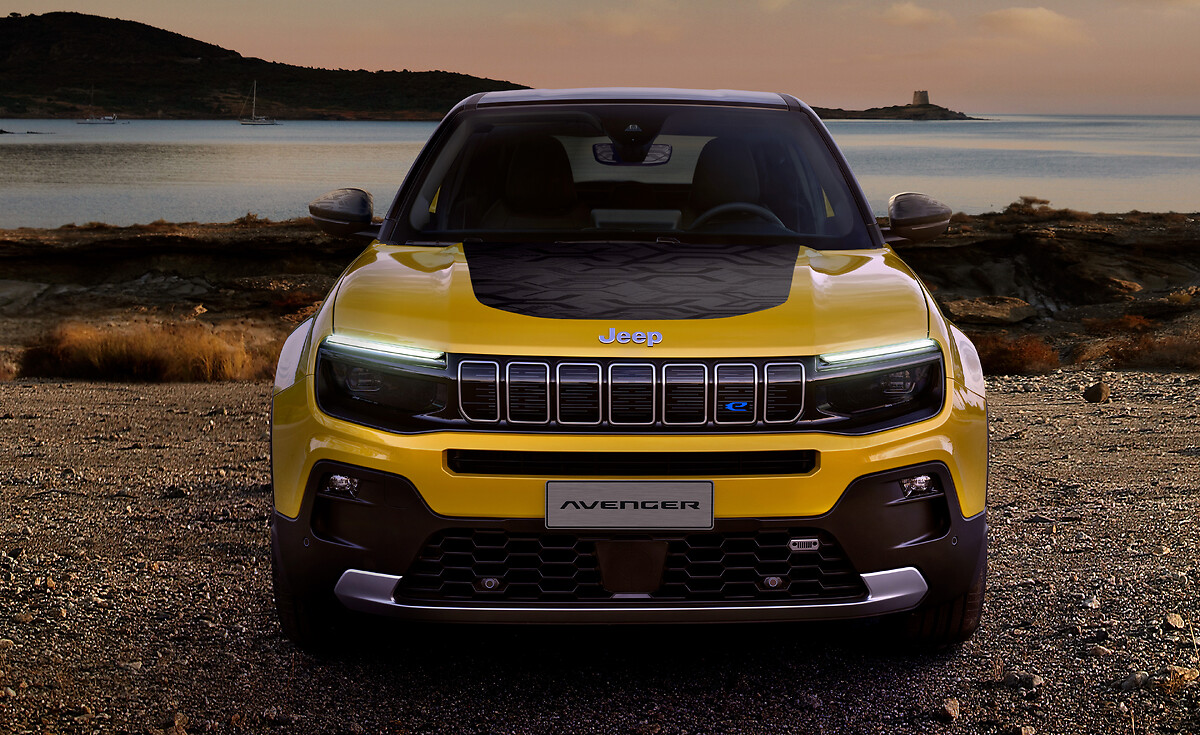 Functional design: Avenger has been designed to offer 360° protection and full freedom of movement. Its 360-degrees shock protection encased protected lights and color-molded skid plates make it the ideal travel companion in urban and off-road driving.
Compact dimensions: at 4.08 meters it is the most compact Jeep and can comfortably fit five people with their stuff.
Roomy & versatile interior: the interior of the Jeep Avenger continues the "design to function" premise and has lots of space for everyday objects. It offers 34 liters of interior storage, the equivalent of a carry-on bag. The 1 meter-wide, square-shaped trunk is also spacious and extremely versatile. Each compartment has been designed with flexibility and modularity in mind: the central tunnel can be organized in multiple modular storage pockets by means of a divider that can be moved – or even removed. Thanks to original solutions like the flexible cupholder divider and the foldable magnetic cover, the entire content of a cabin baggage can be stored in these boxes.
Sustainable powertrain: Avenger offers zero emissions and 100% adventure and passion with an electric range of up to 400km WLTP and up to 550km in town* to really go anywhere. Standard fast charging mode allows to recharge 30 km (average daily need) in 3 minutes, and to go from 20 to 80% in 24 minutes.
Cutting edge technology: All-terrain and all-weather capability translates into fun and safety and Avenger leads in the B-UV segment in both respects. A complete series of safety and ADAS features which in the electric version provide level-2 driving autonomy include: Blind Spot Monitoring, Autonomous Emergency Braking with Vulnerable Road Users (pedestrian and cyclist) protection, automatic parking and 180-degree rear camera with drone view.
Fully Connected: made for "always connected" customers, the new Jeep Avenger ensures a great digital on-board experience. A 10.25-inch radio screen Uconnect Infotainment combined with full digital cluster available in two variants (7 and 10.25 inches) comes as standard.